Absolute Black Graphenlube® Wax Lubricant - 140ml
Need help choosing a bike or technical advice?
Description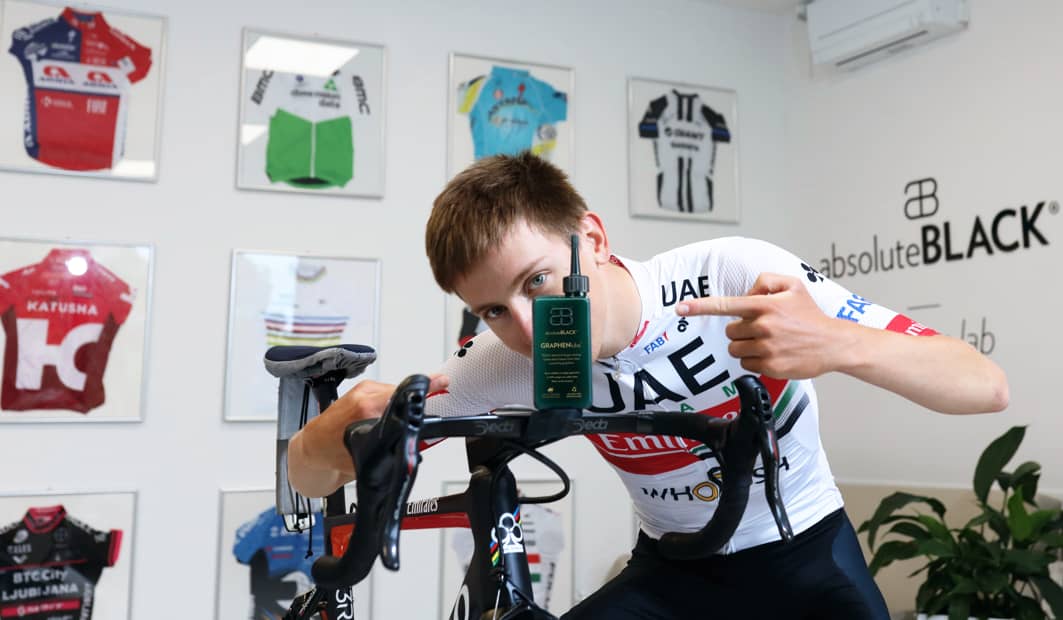 The Ultimate bicycle chain lubricant. Winner of Yellow, White and Polka dot jersey in general classification of Le Tour de France 2020 & 2021
GRAPHENlube ® – World's first hydrocarbon-based (wax) chain lubricant containing Graphene. It exhibits extraordinary durability at single application whilst maintaining impressively low friction for a prolonged period of time in both wet and dry conditions. It's everything you can really wish for in lubrication. Up to 1800km on single application (dry conditions), 3-10W savings over other lubes. Perfect for Road, Triathlon, Gravel, Mtb and E-bike "The Ultimate" series is only available here on our website. Patented formula.
In simple terms it's a "wax" based water emulsion, with a special mix of high purity graphene, that is liquid when you apply and becomes almost solid when it dries on the chain. Wax based lubricants exhibit far greater tolerance to water and dirt contamination, successfully separating moving chain parts from abrasion and filling in all the imperfections on friction surfaces. Graphene – the wonder material that is still not commonly used because of its incredibly high cost, is a great additive for a few reasons. It has extremely low friction coefficient in all the environments, is far stronger than any known material to a man and it can cling to metal protecting friction surfaces from excessive abrasion. Moreover, it repels the water and is not permeable to air reducing therefore oxidative stress on the metal surface. Even a single atom layer is enough to reduce the friction considerably.
It took us two years to find the right ratio of crumpled to non-crumpled graphene, size of graphene platelets, dispersion rate of agglomerates, concentration and finally figuring out a low friction hydrocarbon emulsion base that will stay on the chain for very long time and not chip away like paraffin wax is known for. The end result is a lubricant that on a single application will hold sub 5 Watts of frictional losses over 900km distance. We have created essentially a new category of performance lubricants.

Graphenlube Advantages :
Able to hold sub 5 Watts of frictional loss over 900km on a Single application (in dry, low dust road conditions. After immersive lubing)
It gives you "free" power regardless the conditions- read more below.
Extends life of your drivetrain, hence saving on replacement costs.
Repels water and does not attract dirt
Dry, paste like coating that can stay on the chain over 1800km (in dry, low dust road conditions. After immersive lubing)
Unique black look of the lubricant when dry
Safe- Does not contain any harmful solvents.

Graphene is not graphite
Despite of the fact that both of these materials are only built from carbon atoms, the similarity ends here. Graphene possesses completely different mechanical and tribological properties to graphite. For example, graphite exhibits 0.1-0.2 COF (coefficient of friction) in very humid air, but 0.5-0.7 COF when air is dry, which is very high friction comparable to steel on steel sliding without lubrication. Graphene, on the other hand, is very stable across full spectrum of humidity with 0.1-0.2 COF. Graphene also possesses incredible mechanical strength allowing it to effectively separate metal surfaces and suppressing wear rate by 1-2 orders of magnitude in comparison to graphite. To sum up, using graphite instead of graphene in the same solution, would produce completely adverse results.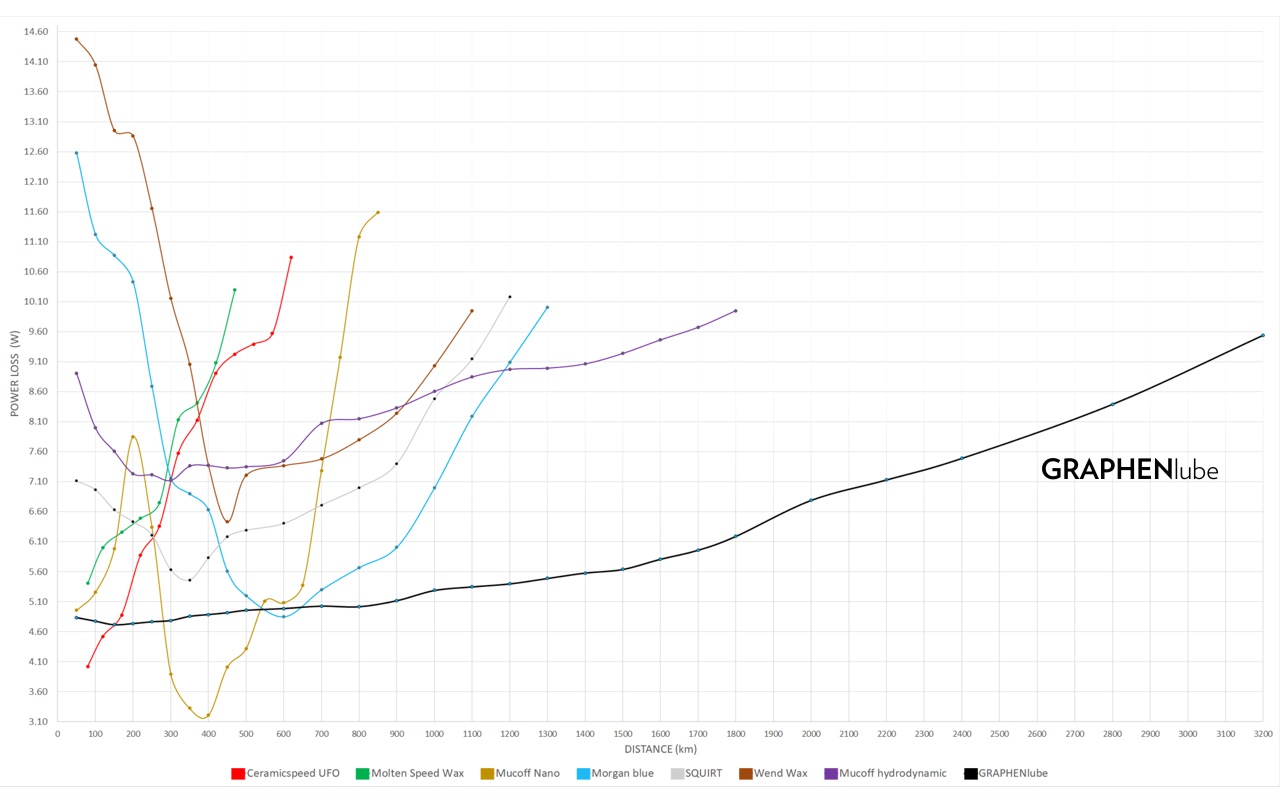 Specifications :
| | |
| --- | --- |
| Size | 14ml /0.47oz and 140ml / 4.7oz |
| Color | When liquid: Light grey When solid: Black |
| Composition | Hydrocarbon (wax) based water emulsion containing special mix of high purity Graphene. it does not contain any harmful solvents |
| Storage | Store between 5-35°C (41-95°F) Do NOT allow to freeze. |
Absolute Black Graphenlube® Wax Lubricant - 140ml
Expert Advice
Don't hesitate to reach out to us. It's our goal to answer all of your questions and offer the best advice from our experts. We'll be happy to answer any questions you may have.
Built, Checked, Tuned and Tested
All our bikes are assembled by our team of professional technicians at Cycle Souq with quality checks at every stage to ensure the bike is delivered to you in perfect condition.
Free Bike Delivery
We offer FREE DELIVERY of your bike to your home or place of work in UAE. Once you've placed your order, our Customer Care team will be in contact to offer a convenient delivery date of your choice.