Elite Direto XR-T
Need help choosing a bike or technical advice?
Description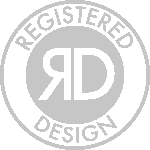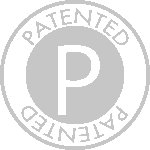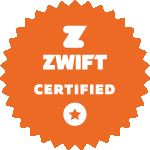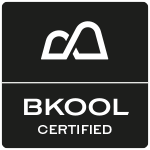 ELITE DIRETO XR-T INDOOR TRAINER
Other important features :


Very quiet. The only noise you'll hear comes from your bike's chain.

The power supply (which is included) is required to use it in interactive mode.

No Cassette Included
Integrated power meter to measure power output with accuracy

What makes the DIRETO XR and DIRETO XR-T the most accurate among Elite's home trainer range is the OTS (Optical Torque Sensor) integrated power meter. The power meter makes it possible to effectively measure power output on your workouts with +/-1,5% accuracy, one of the highest among commercially available home trainers.

Simulating the highest gradients

The DIRETO XR-T is an interactive home trainer, so it automatically adjusts resistance while you're working out. Compared to previous Direto models, the DIRETO XR-T features a bigger flywheel and simulates gradients up to an astounding 24%. This ensures excellent performances even during particularly intense training sessions - you'll be able the check out all your training charts at a glance, conduct tests to evaluate your fitness level, do reps and high-speed sprints at max power. 

Total compatibility

The DIRETO XR-T is one of the most compatible commercially available home trainers, perfect with both gravel, mountain and city bikes with 130-135x5mm quick release and 142x12mm thru-axle. You can find adapters on www.shopelite-it.com to make it compatible with 135x10-12mm (cod. 10143036) and for rear 148x12mm Boost hubs (cod.1014303) and Super Boost 157x12 mm (cod. 1014346). This trainer features a new structure which is perfect to house derailleurs with long cages that feature greater capacity on bigger 12-speed sprocket sets. This is how the DIRETO XR-T is compatible with 9/10/11 speed Shimano®/SRAM, 9/10/11/12 speed Campagnolo, 12 speed SRAM NX and 12 speed Shimano® micro Spline cassettes. 
Use it with all indoor cycling software platforms

The DIRETO XR-T is totally interactive and communicates with all software platforms via ANT+™ FE-C and Bluetooth, just like all of Elite's direct transmission home trainers. Set your course or training programs with a few clicks and start pedaling right away. DIRETO XR-T will automatically adjust resistance and manage your training session. DIRETO XR-T can be managed via the My E-Training software & app (12-month free subscription included) or other indoor cycling services, such as: Zwift, TrainerRoad, The Sufferfest, Bkool, Kinomap and many more.


Pedalling Analysis

The Pedalling analysis is available on top of the range Elite interactive home trainers, including the DIRETO XR-T. This function will help you analyze your power output throughout the whole pedaling movement via a 24 points-system scale. You can display with this function the value of immediate power output throughout the pedaling movement and, by doing so, evaluate mechanical efficiency of your movement  so you can adjust and correct where necessary. The pedaling analysis function is available for purchase in Elite's My E-Training software.

Cadence, Speed and Power Data

All Elite trainers rely on immediate transmission of power, speed and pedal cadence data in order to let you achieve the most specific and accurate training plan. To measure cadence, our trainers make use of practical sensorless technology capable of detecting the pedaling rate without having to install sensors on the bike frame. Most of our trainers measures pedal cadence by analyzing the speed variation, whereas our interactive trainers DIRETO XR-T, Direto X, Direto X, Direto, Drivo and Drivo II measure cadence via power analysis by means of their innovative in-built power meter OTS. 


Expert Advice
Don't hesitate to reach out to us. It's our goal to answer all of your questions and offer the best advice from our experts. We'll be happy to answer any questions you may have.

Built, Checked, Tuned and Tested
All our bikes are assembled by our team of professional technicians at Cycle Souq with quality checks at every stage to ensure the bike is delivered to you in perfect condition.

Free Bike Delivery
We offer FREE DELIVERY of your bike to your home or place of work in UAE. Once you've placed your order, our Customer Care team will be in contact to offer a convenient delivery date of your choice.