Look Cleats Delta
Need help choosing a bike or technical advice?
Description

Cleats Delta
The DELTA standard requires a rotational movement of the foot toward the outside or inside for disengagement. This function improves cyclist's safety; no body or bearing prevents disengagement toward the inside. Compatible with non-KEO LOOK pedals, their contact area is wide for optimal comfort. They also feature a memory positioner to aid when changing cleats.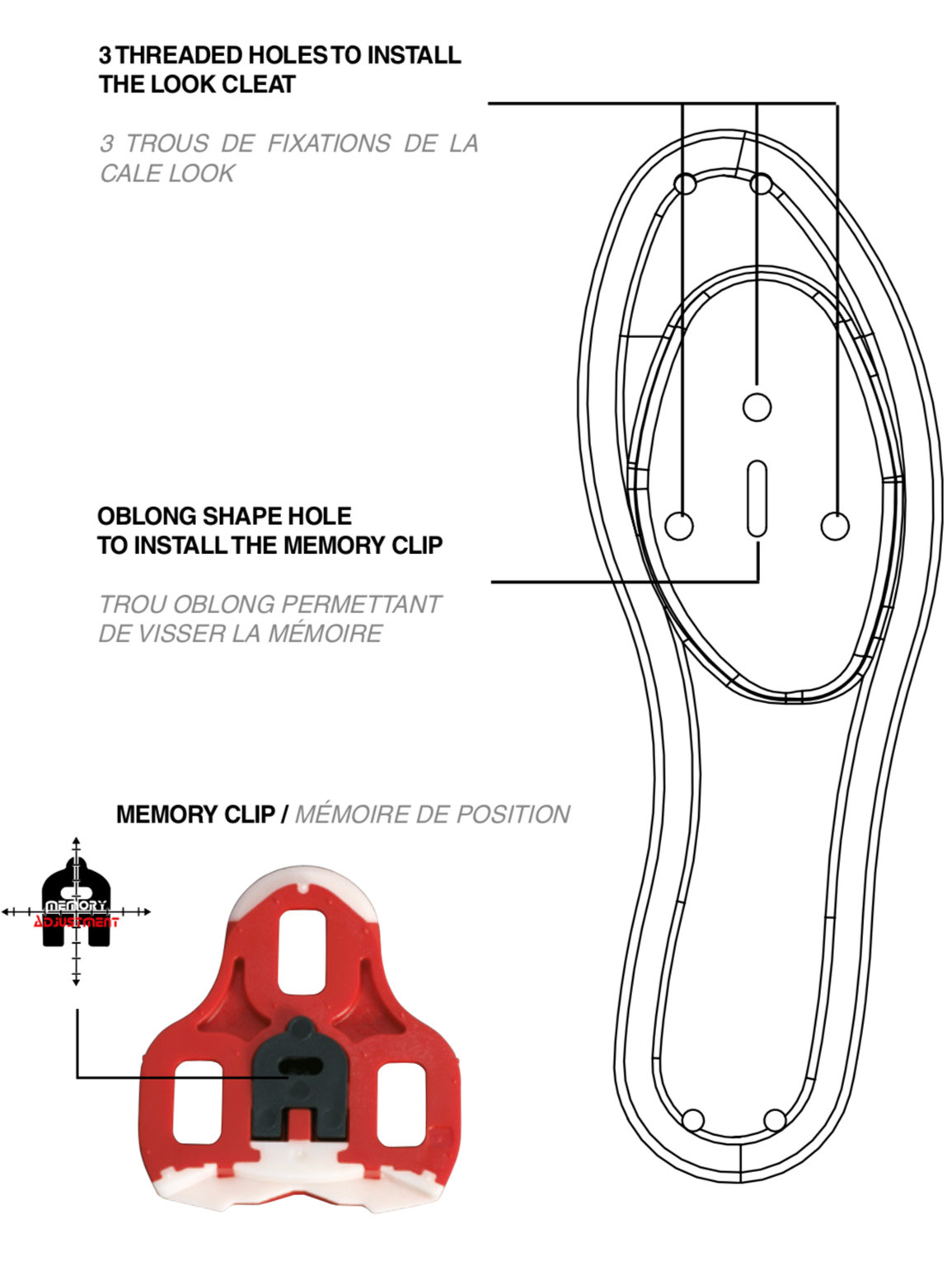 Technical Specifications
Use for road and indoor bike
Material Polyacetal & PTFE
Angular freedom 0° & 9°
Lateral adjustment 4mm
Longitudinal adjustment 12mm
Weight pair + fastening 75g
Accessories 6 screws of 5 x 11mm and 6 washers


Expert Advice
Don't hesitate to reach out to us. It's our goal to answer all of your questions and offer the best advice from our experts. We'll be happy to answer any questions you may have.

Built, Checked, Tuned and Tested
All our bikes are assembled by our team of professional technicians at Cycle Souq with quality checks at every stage to ensure the bike is delivered to you in perfect condition.

Free Bike Delivery
We offer FREE DELIVERY of your bike to your home or place of work in UAE. Once you've placed your order, our Customer Care team will be in contact to offer a convenient delivery date of your choice.