Lights Set FR & CL Series



FR & CL Light Features :


FR150 is a lightweight and easy-to-use daytime visible headlight with auto on-off function. Featuring four sets of COB LEDs, it provides max 150 LED lumens on warning flashing mode which is visible from up to 650 meters away, great for city commuting or urban riding day and night. With the flexible rubber strap mount and mounting clip, the light is compatible with round and certain aero handlebar.


Daytime visible warning flashing mode, With max 150 lumens output and unique flashing patterns, the warning flashing mode is specifically designed for your daytime riding and visible from up to 650 meters away


For Sets of Highly efficient COB LEDs and various modes for CL06 Rear light, with built in brake and light sensors : when detecting braking or headlight from rear approaching vehicles it will activate CL06 eye-catching warning flash mode for your safety. Easy to use mounting clip & flexible rubber strap mount


Auto on-off function When activated, the light will turn on automatically when sensing a motion and switch off after 2 mins in still


Flexible rubber strap mount, Integrated one-piece design with great compatibility for both round and certain aero handlebar.


Quick release clamp mount design, Slide the light in or out from the mount easily for your daily use



USB Type C Charging Port, Reversible connector to charge the light easily and no need to flip around looking for the correct orientation, built in red charging indicator.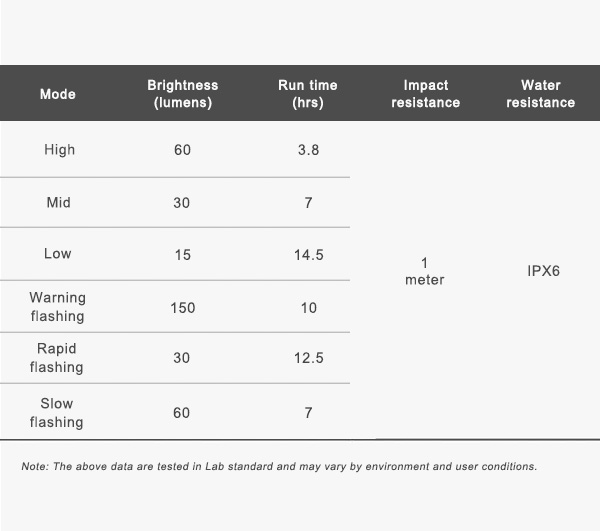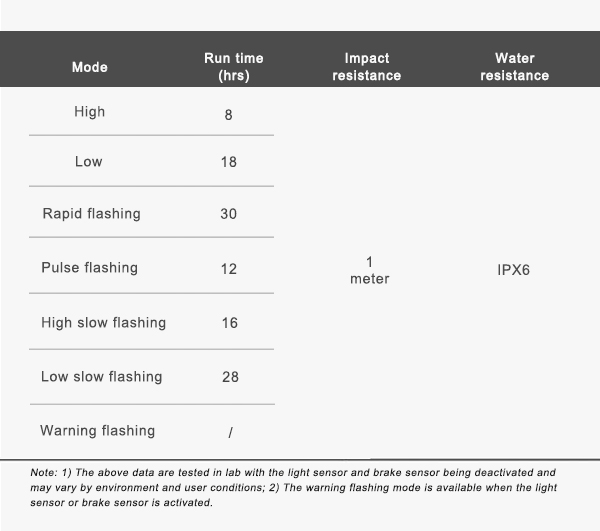 Specifications :
FR150
LED : COB LED
BATTERY : 500MAH 3.7V Rechargeable Li-polymer battery
DIMENSIONS : 43mm(L) 22.5mm(w) 44mm(h)
WEIGHT : 32g

CL06
LED : COB LED
BATTERY : 500MAH 3.7V Rechargeable Li-polymer battery
DIMENSIONS : 43mm(L) 22.5mm(w) 44mm(h)
WEIGHT : 31g
MOUNT SIZE : compatible with 24-36mm round seatpost and aero seatpost